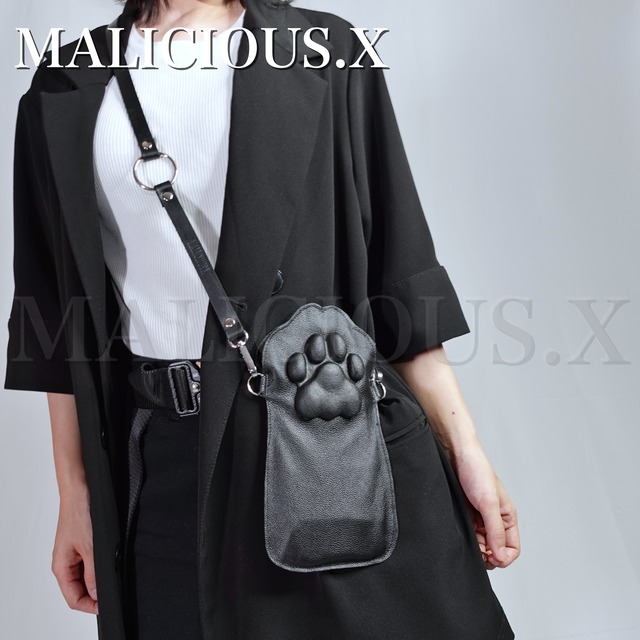 Cat punch chain shoulder pochette(White) / Pink
*Earliest delivery date is 3/30(Thu) (may require more days depending on delivery address).
Japan domestic shipping fees for purchases over ¥15,000 will be free.
Shipping fee is not included. More information.
素材 本革/裏地ポリエステル
造形物:エポキシ系樹脂

サイズ
縦23cm 横 12cm

ショルダーストラップの長さ:100cm

チェーンのショルダーストラップは初めから付属しています



スマートフォン等が入る大きさです。

※破損の原因になりますので中に物を詰め込み過ぎないで下さい


本商品は1枚目です





当サイトの内容、テキスト、画像等の無断転載・無断使用を固く禁じます。 無許可の転載、複製、複写、トレース、転用等は法律により罰せられます




Material Genuine Leather/Polyester Lining
Molded object: Epoxy resin

size
Length 23cm Width 12cm

Shoulder strap length: 100cm

A chain shoulder strap is already included



It is large enough to fit a smartphone.

*Please do not put too many things inside as it may cause damage.


This product is the first





Unauthorized reproduction or use of the content, text, images, etc. of this site is strictly prohibited. Unauthorized reproduction, duplication, copy, tracing, diversion, etc. are punishable by law.
Add to Like via app
Reviews

(316)

Shipping method / fee

Payment method