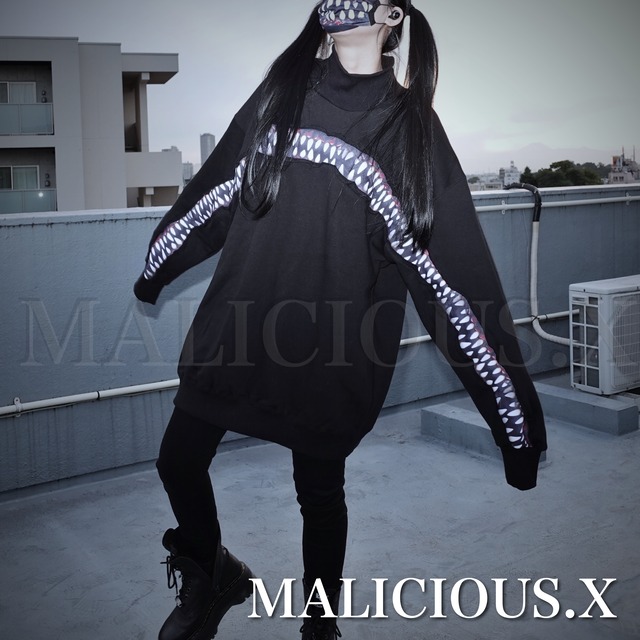 Creature long sweatshirt
¥23,100 tax included
the last one
*Earliest delivery date is 3/30(Thu) (may require more days depending on delivery address).
Japan domestic shipping fees for purchases over ¥15,000 will be free.
Shipping fee is not included. More information.
素材 コットン(プリント部分/ポリエステル)

サイズ F
unisex

着丈 82cm
身巾 73cm
袖丈 67cm
(多少の誤差有)

10.0オンス



着用モデル 164cm


一つづつ手作業で制作しております。
商品によりプリントの柄に個体差が生じますので
あらかじめご了承下さい。


※ こちらの製品は特性上雨や汗による水漏れ、摩擦が加わると色移り、色落ちする可能性がございますので十分ご注意の上ご使用下さいませ。

長時間のつけ置き洗いは避けて下さい。



当サイトの内容、テキスト、画像等の無断転載・無断使用を固く禁じます。 無許可の転載、複製、複写、転用等は法律により罰せられます





Material Cotton(print part/polyester)

Size F.
unisex

Length 82cm
Width 73cm
Sleeve length 67cm
(with some errors)

10.0 oz



Wearing model 164cm


We make each one by hand.
Since there are individual differences in the print pattern depending on the product,
Please be forewarned.


* Due to the characteristics of this product, water leakage due to rain or sweat, and color transfer and color fading may occur due to friction, so please use with caution.

Please avoid soaking for a long time.



Unauthorized reproduction or use of the content, text, images, etc. of this site is strictly prohibited. Unauthorized reproduction, duplication, duplication, diversion, etc. are punishable by law.
Add to Like via app
Reviews

(316)

Shipping method / fee

Payment method